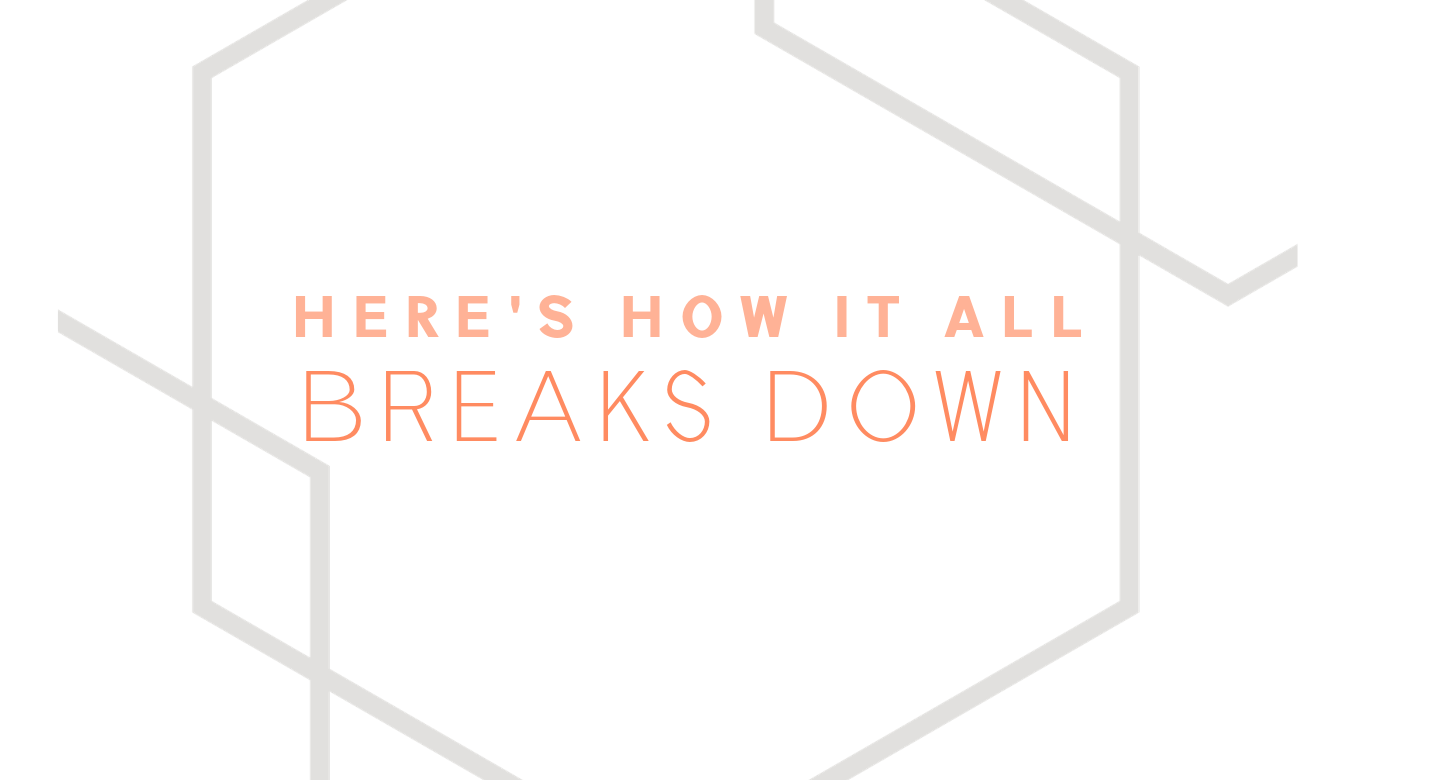 ---
MODULE 1
Strategy and planning
By the end of this module you'll have your health strategy mapped out to the finest detail. You'll be crystal clear on your very best next step, where you're going and how you're getting there.
A doable plan is the absolute foundation on which all of your goals will sit. This module will break planning down into simple, easy to execute steps that will finally make you confident about setting a plan and actually doing it.
Highlights:
>> Nail down your 6-week goal strategy with expert guidance and advice that leaves you thinking 'this is totally doable'
>> Learn how to take any goal and turn into a simplified strategy of next best step after next best step
>> Implement TAA planning strategy and professionally designed workbook (that you can use over and over again) and feel confident setting plans for all your future goals
>> Learn the golden rule to plan for life's inevitable hiccups and weeks where it all turns upside down
>> Know exactly what to do WITHOUT feeling overwhelmed, frazzled, or like the rest of your life will be neglected
---
Module 2
Motivation
Here's a not so secret, secret - when you are motivated to do something you'll do it. And when you aren't you won't. Pretty simple right?
But wait, you know it's more complicated than that. Sometimes you feel motivated and sometimes it feels like an elusive thing, out of your reach and totally out of your control.
Module 2 is all about learning how to create motivation. No more waiting around for it to strike like lightning. There are real steps you can take to never have your motivation fizzle out again.
Highlights:
>> how to maximize what you do every day to keep your motivation high even on days when you don't feel like it
>> the exact steps you need to take to fizzle-proof your motivation for good
>> a surprisingly simple sequence of steps for those goals that just seem so much harder to stick with (you know, the ones you've tried and tried to make stick, and that maybe you've even more or less given up on)
>> you'll know the truth about where motivation really comes from and how you can always tap into this glue that keeps you sticking with it no matter what
---
Module 3
Consistency

This is where the rubber meets the road. Consistency is the visible manifestation of your goal and the measure of how well you've set up your foundation of strategy, planning and motivation.
This is where you succeed or fail. Get consistency right and you are guaranteed success. Get it wrong and you'll just stay stuck where you are.
>> never again feel like the only consistent thing about you is being inconsistent
>> set yourself up with the "8 pillars of consistency" to keep you on track and hit your goals
>> learn the important distinction between intensity and consistency that most people totally misunderstand
>> look at "investing" in your daily habits with the same seriousness you give to your finances, let this compound effect keep you moving in the right direction
>> give up always dreaming of a day when you'll have everything you want and focus on the present, show up for your life NOW, and have a lot more fun along the way
---
Module 4
Breaking Bad (Habits)
Now that you have your foundation set with strategy + planning, motivation and consistency you need to defend it against the (very real) obstacles that threaten to tear it all back down.
Number 1 threat = bad habits. When you really understand the anatomy of habit building you can use this knowledge to get rid of what you don't want (for good).
No more willpower, no gritting your teeth and white-knuckling it. You'll be leveraging proven, scientific methods for crowding out the bad to make way for the good.
>> fully understand the 4 crucial phases of creating any habit
>> learn how to reverse engineer your habits to get rid of the bad and strengthen the good (without fully understanding WHY you keep doing things you don't want to do you'll have limited success with quitting)
>> choose from a buffet of habit-ditching strategies to (finally) get rid of every habit you want gone
>> you know exactly how to put yourself fully be in the driver's seat - no more feeling out of control or completely taken over by your habit
---
Module 5
Overwhelm
Do you ever feel like your life gets in the way of your health goals? Overwhelm is another hurdle just waiting to tear apart your healthy habit foundation. No matter what's going on in your life right now we all need to know exactly how to deal with the 3 kinds of overwhelm (1) situational (2) procrastination & (3) busy-ness.
>> first you'll get the tools you need to recognize overwhelm (there are 7 specific things to look out for) because overwhelm shows up in all sorts of ways that don't blatantly scream 'the problem here is overwhelm'
>> procrastination feels like an insurmountable obstacle, not to mention frustrating and inexplicable, why do you keep putting off what you need to do? In this module you're going to get to the bottom of this universal goal killer.
>> the best strategy for when you're trying to balance it all, have no time, and feel like you're dropping the ball everywhere (this ONE strategy alone will help you to make sure no more balls are getting dropped and let's you take a deep breath knowing you ARE getting it all done)
>> when things go sideways (and they will) taking care of our health is usually the first thing to go but not when you know exactly how to take care of your health even when life feels out of control and you're in survival mode
---
Module 6
Self Sabotage

The last of the major obstacles you face making your health a priority is self-sabotage. This is a big reason you aren't where you want to be right now. And It also feels like an absolute mystery.
What the heck is going on? You do want to reach your goals don't you? So why do you keep getting in your own way time and time again?
Once we make sense of this mystery you will completely understand why self-sabotage happens and exactly how to head it off at the pass.
>> learn how to stop swinging from one extreme to another when it comes to your health,
>> understand what's behind this unhealthy cycle that can keep us stuck for years, sometimes even decades going back and forth between taking ALL the action and taking NO action
>> implement the middle path approach to save time, energy and make real progress
>> learn what's behind quitting and put ironclad strategy into place to stop giving up on yourself
>> get to the bottom of fear failure keeps us stuck and how to reframe it into a powerful tool to actually help you get what you want